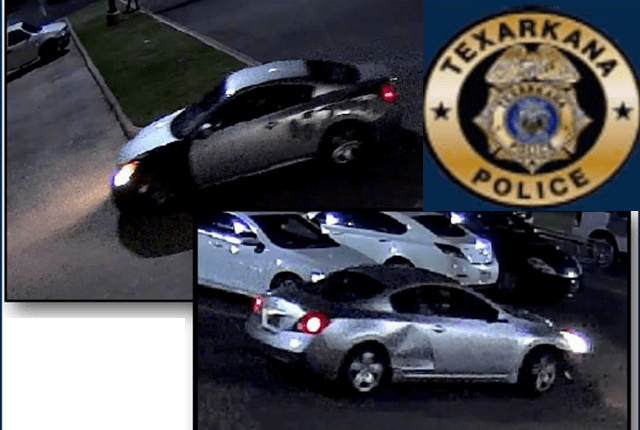 Would you please help the Texarkana Arkansas Police Department investigate a homicide that occurred on September 20th, 2021? Surveillance footage shows the suspect's vehicle is unique, with the driver's side fender is black and the rear quarter panel has bodywork with possibly some Bondo. Additionally, the right side has dents on the back portion of the vehicle.  If you have any information on this vehicle call Detective Wayne Easley at 903-798-3154 or Crim Stoppers Tip Hotline 903-793-7867, We have the full press release to follow.
Texarkana Arkansas Police Department
TAPD is requesting help from the community in locating the pictured vehicle. Please contact us at the numbers below if you have any information.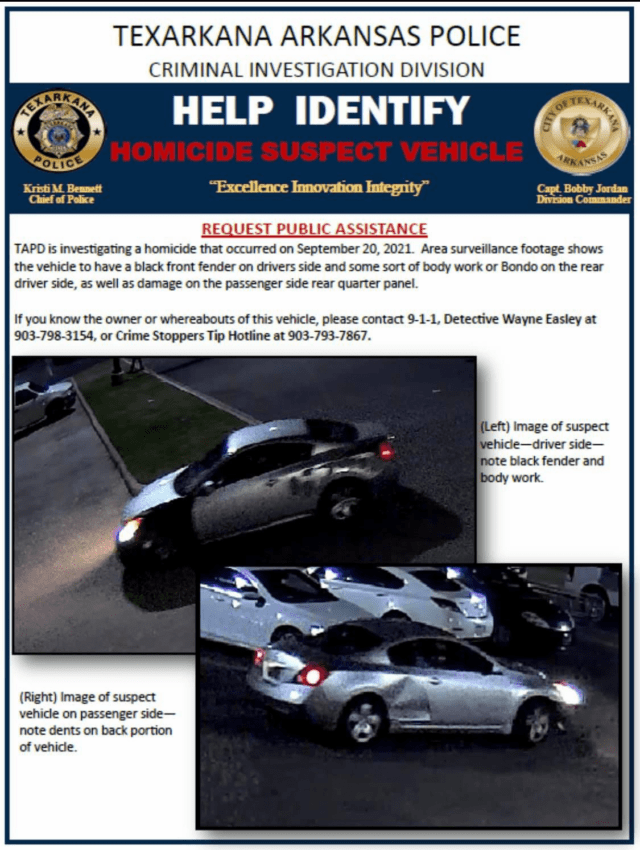 Tags: