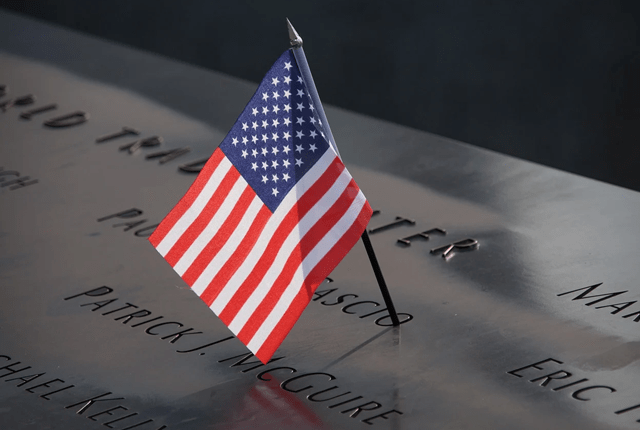 Courtesy Pixabay
Patriots Day is September 11th. Tomorrow is a National Day of Service and Remembrance. COVID19 has many of our traditional ceremonies canceled. We are the United States of America and our passion must not go unrecognized. Here are ways we can pay tribute to our fallen first responders and the many who have risen in service to defend freedom in a nontraditional. We hope you like these ideas and offer us more.
VOLUNTEER
Volunteer at local communities across the country.
---
SHOW YOUR APPRECIATION TO OUR FIRST RESPONDERS
Perhaps take handwritten letters of thanks to the brave men and women who respond first to some of our very worst days.
-Donate bottled water and/or Gatorade.
---
DISPLAY YOUR FLAG
Remember on November 12th, 2001 the sense of patriotism? Let's line the streets and unite. Let's be an undivided America even if only for a day, its a good start.
---
SAY THE PLEDGE OF ALLEGIANCE
If you have children at home, maybe pause and say the Pledge of Allegiance, share it on Facebook. Say the Pledge of Allegiance at work and share it with your friends. Let's unite and humbly remember.  We will all never forget the innocence we lost on 9/11.
---
SAY A PRAYER
Pause for a moment and pray for those 3,000 people who didn't return home on September 11th, 2001. Pray for our First Responders who perished saving lives. Pray for the First Responders who made it home, but have the shocking memories of 9/11. Pray for those who rose up in service to our country to defend our freedom. Pray for our country.