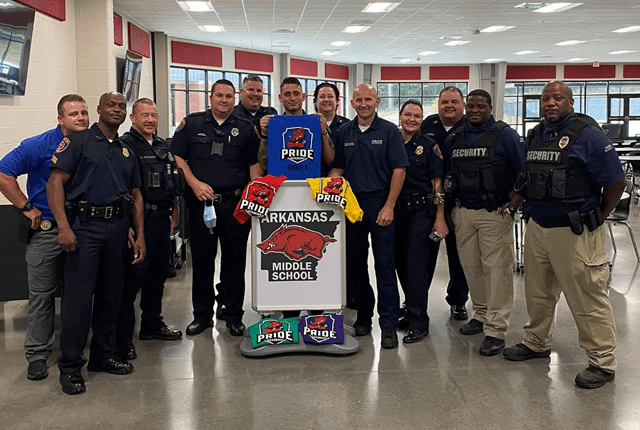 Texarkana, Arkansas Police Department visited the PRIDE Academy students at the new Arkansas Middle School. The TAPD officers were treated with great enthusiasm. To everyone's surprise, the students received a PRIDE t-shirt. If these students wear their PRIDE t-shirt, they get into Thursday's football game for free.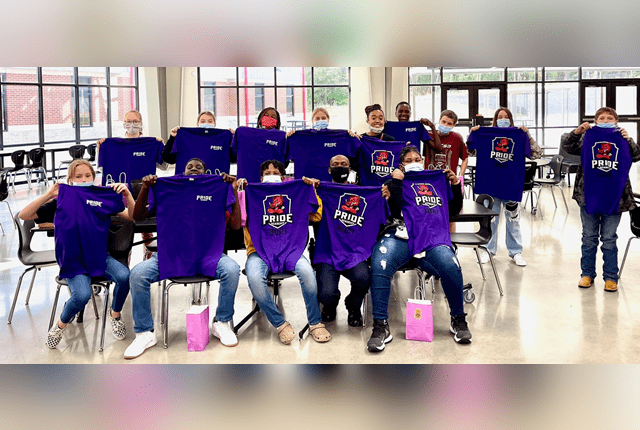 Texarkana Arkansas Police Department
Even though we did not have the PRIDE Academy this year, we met up with the PRIDE kids today at the middle school. We let them get into their teams and meet the officers that would have been on their team. We surprised them by giving them their PRIDE T-shirts!! Seeing their smiling faces and hearing them cheer for their team today made our day as well!

The kids will get into this coming Thursday night football game if they wear their PRIDE T-shirts and will also get a free meal cooked by some of the PRIDE Officers while enjoying a tailgate gathering before the game.
Tags: