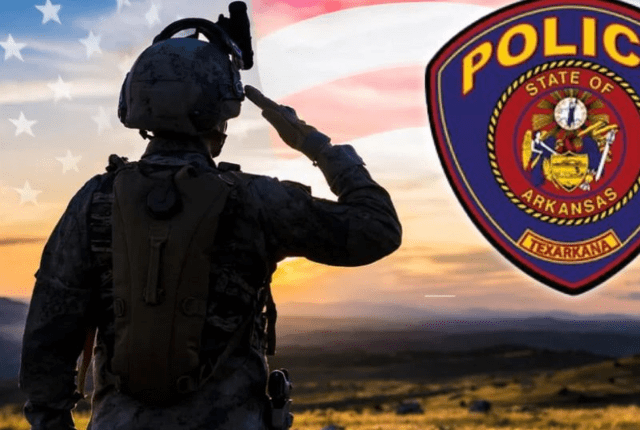 Your service to your country makes you a great candidate to join the Texarkana Arkansas Police Department.
Here is the Press Release from the TAPD:
The Texarkana Arkansas Police Department is actively looking for motivated individuals who are ready to begin a career in Law Enforcement.

Your training and experience has prepared you for a career in Law Enforcement and we have a HOME FOR YOU…

Salary Range: $44,338.39-$59,585.52

* Yearly Step Increases for your first 5 years

* 15 day vacations annually increases with tenture

* 11 hour shifts with 4 & 5 day weekends

* College incintive pay up to $1536 per year

* Certificate Pay up to $1440 per year

* Longevity Pay up to $1875 per year

* More Training than any other state agency

* Competitive health insurance

* Competitive retirement (LOPFI) with 3% Annual COLA

* Lateral Transfer Pay up to $55,163.20

* And MUCH MORE….

* Contact our personnel office to discuss your future today..
Tags: