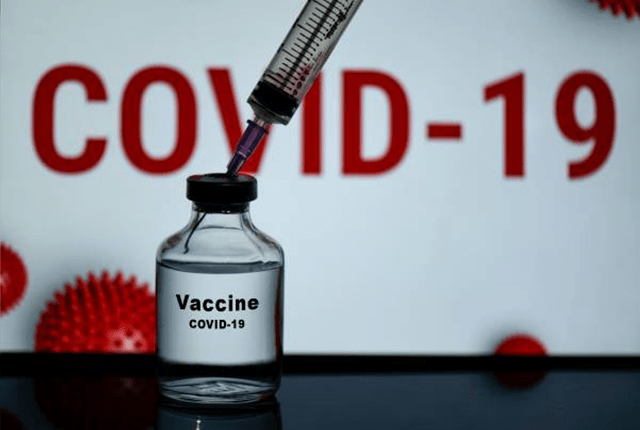 Both Texas and Arkansas are in phase 1B of their COVID Vaccination plans. We have all the details to follow.  This is really good news for us all.
Texas
According to the Texas Department of State Health Services, Bowie County has been allocated 6,200 doses of COVID-19 vaccinations as of 1/13/21:
1,700 doses of Moderna

4,500 doses of Pfizer
 To date, 1,708 people have been vaccinated in Bowie County according to the Texas DSHS website with at least one dose, and 123 people in Bowie County have been fully vaccinated with two doses. Please note there is a lag in this reporting. 
There are 29 facilities in Bowie County registered to receive supplies of the vaccination, either to vaccinate their employees or the public. To date, nine of those facilities have received shipments, as determined by the Texas Department of State Health Services.
Texas is currently in Phase 1B of the vaccination plan, which makes vaccinations available to individuals to people 65 and older, or 16 and older with at least one chronic medical condition that puts them at increased risk for severe illness from the virus that causes COVID-19. COVID-19 vaccines are limited.  Please be patient if a provider near you does not have vaccines available. 

 The following facilities have and/or are vaccinating: 

Texarkana Bowie County Family Health Center is keeping a list of persons interested in receiving the vaccine when it becomes available to the public in Bowie County. Call (903) 255-5566 to find more information.

CHRISTUS St. Trinity Clinic is no longer taking appointments

Super1 Pharmacy has exhausted their vaccination supply, and will update information for the public information at (903) 832-2258

Brookshires in New Boston Pharmacy has exhausted their vaccination supply, and will update information for the public at (903) 628-7459

Note: This information is subject to change and can only be verified at the time of this release. Each of these providers may have their own processes for vaccination, so please call the facility directly to receive information.

 CVS and Walgreens are part of the Federal Program to distribute vaccines to long-term care facilities. Those facilities are in the process of receiving their vaccinations for residents and staff currently.

 All information regarding vaccines can be found at https://www.dshs.state.tx.us/coronavirus/immunize/vaccine.aspx#fourthings
---
Arkansas
Vaccines from Pfizer and Moderna have been granted emergency use authorization. Both vaccines have undergone robust safety reviews and clinical trials. Though the development of the vaccines has followed accelerated timelines, safety has not been compromised. There won't be enough vaccines initially for all adults, but supply will increase into 2021 and additional vaccines may be authorized. Phase 1-B of vaccination begins on January 18th in Arkansas with two groups: Arkansans who are 70 or older and those who work in education, including k-12, higher education, and child care. Arkansans who are 70 and older can make an appointment through a community-based pharmacy beginning on January 18th. Check out the Miller County website for more information and links to vaccine procurement and distribution.

Below are the participating pharmacies in Miller County.
Albertsons 611 3710 State Line Ave Texarkana Miller (870) 773-5521

College Hill Drug 100 East St Texarkana Miller (870) 772-6969

Wal-Mart 133 Arkansas Blvd.
The links below can be accessed through the

Millercounty.com

website as soon as it's posted. .
• Map of community-based pharmacies
• CDC: Benefits of getting a COVID-19 vaccine
• CDC: Frequently Asked Questions about COVID-19 vaccine
• CDC: Myths and misconceptions about COVID-19 vaccine
• Pfizer fact sheet for providers
• Pfizer fact sheet for patients
• Moderna fact sheet for providers
• Moderna fact sheet for patients
• FDA briefing document on Pfizer vaccine
• FDA briefing document on Modern vaccine