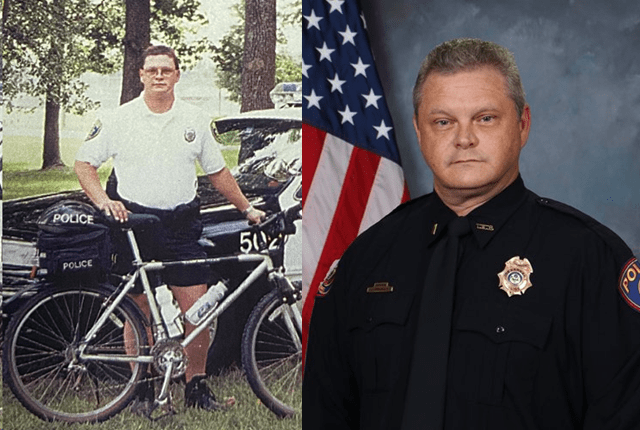 Join us as we bid farewell to Texarkana Arkansas Police Department Lieutenant Scott Megason. We want to thank Scott for his commitment to excellence as he served our community for thirty years. Many of you will recognize him as always willing to support his peers and department. We know that he will enjoy his next adventure. We hope he won't be a stranger to the Morning Show!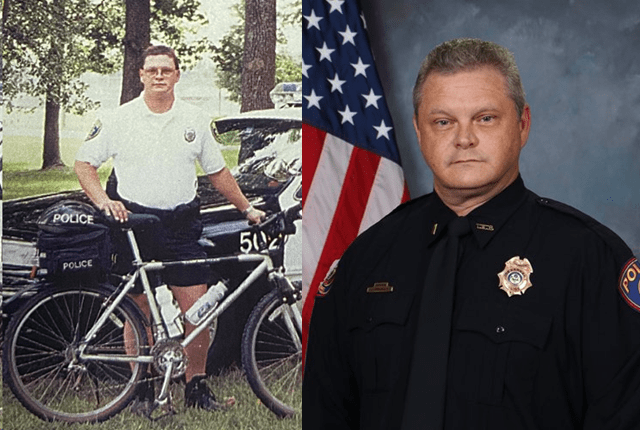 Texarkana Arkansas Police Department
The Texarkana Arkansas Police Department wants to wish Lieutenant Scott Megason well wishes and good luck on his next chapter in life.

Lieutenant Scott Megason is retiring from the police department after 30 years of dedicated service. Scott's last day to be present at work is today, but his official day of retirement will be July 1st, 2022.

Lieutenant Megason began his career at TAPD in 1992 and started his journey as an officer, working as a patrol officer. He was then assigned to the Public Housing Section in 1993. After housing, he moved into our Services Division as the Public Information Officer in 1995. In 1998, he returned to The Patrol Division and worked as a Field Training Officer. In 2000 he was assigned to Special Operations and worked as a Crime Suppression Officer. Then in 2005, he became the School Resource Officer and the Criminal Justice Vocational Teacher for TASD. Scott then returned to the Patrol Division as a Corporal Field Training Officer until he was selected as Detective in the Narcotics Task Force.

Scott took all his experience and training and began climbing the ladder in more of a leadership role. He was promoted to Sergeant in 2017 and was assigned to the Patrol Division. He then returned to the Narcotics Task Force as a Sergeant in 2018. Another step up the ladder came when he was promoted to Lieutenant in the later part of 2018. He was then assigned to the Criminal Investigation Division. Lieutenant Megason moved into the commander's role when he was assigned to the Special Operations Unit. Then Scott made his final move into the Services Division in 2020 and where he will retire.
Lieutenant Scott Megason holds services awards for the following: Lifesaving, SWAT, Field Training Officer, Honor Guard, Safe Driving, and Senior Certification.

Join us in congratulating Lieutenant Scott Megason on his last day here at the Texarkana Arkansas Police Department.

When you see Scott, shake his hand, or hug his neck and thank him for thirty years of service to this great city and community.