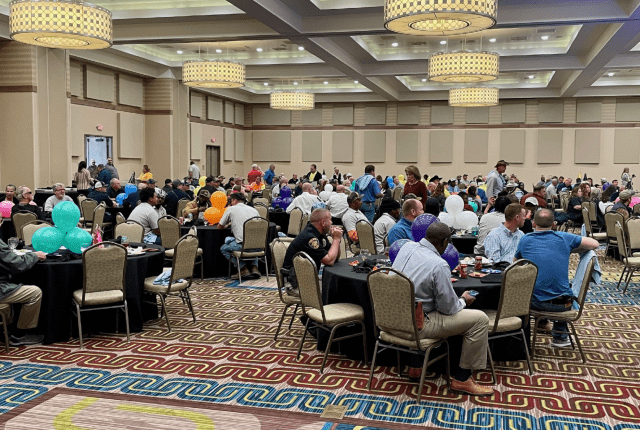 Employees with the Texarkana Texas Police Department were honored for there service along with other city workers during the recent luncheon.
Here is a Press Release from TTPD:
Several of our employees were among those who received service awards today at the 2023 City of Texarkana Texas Employee Appreciation Luncheon.
10 Years of Service:

– Cory Motley

– Kris Smith

– Shawn Vaughn

15 Years of Service:

– Brent Hobbs

– James Reed

20 Years of Service:

-Jennifer Jones

– Spencer Price

25 Years of Service:

– Matt Cashatt

– Billy McAnally

35 Years of Service:

– Kevin Schutte
Congratulations to each of them for reaching these milestones in their career. We look forward to getting the opportunity to work alongside them for many more years to come!
Tags: