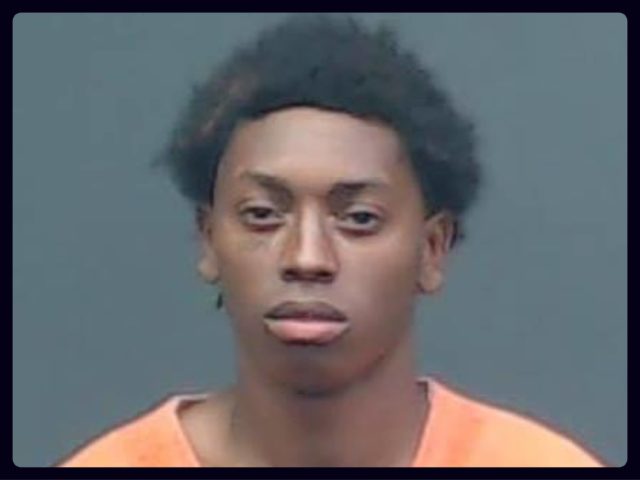 Twenty-year-old Jayden Sledge stole a vehicle while witnesses were watching late last night.  Sledge made a big show of himself; each sighting led Texarkana  Texas Police Department a little closer to capturing him.  Sledge tried to make a run for it as Officer Jones lit him up and pulled him over.  TTPD doesn't play around. After a tour down I-30 and a western Texarkana, a short foot chase quickly ended with cuffs and a ride to the Bi-State Jail.  We have complete details to follow.
Early this morning, we got a call about a vehicle theft that had just occurred at a Terry Street business. Some employees noticed a man pulling on car door handles in the parking lot. When they went out there to check on it, he came speeding out of the parking lot in one of the employee's 2018 Chrysler 300 and was last seen headed north on Jarvis Parkway. They managed to catch the theft on video and shared it with the officer when he arrived.

A bit later, we got a call that some guy had just dropped off a purse that turned out to belong to the owner of the car in front of a convenience store on Robison. Then, a little later, we got several calls about a man who was stopping in traffic on Richmond Road, climbing on top of his white car, and "flipping everyone off". He was gone by the time we got over there.

Then, we finally got lucky when Officer Darren Jones spotted the stolen car on New Boston Road and tried to stop it, but the driver immediately took off. He got on Interstate 30 going at a high rate of speed – with Officer Jones right on his tail. He got to the Leary exit and then turned around to head back toward Texarkana. After getting off at Kings Highway, he eventually wound up over near Atwood's in Nash, where he disabled the car after busting through some construction barricades on Pecan Street. He wasn't done yet though. He bailed out of the car and started running. Officer Jones, who is deceptively quick on his feet, caught up with him in just a few seconds and was able take him into custody.
Jayden Sledge, 20, was given a free ride to the Bi-State Jail. He was charged with Unauthorized Use of a Vehicle and Evading Arrest.

#texarkanapolice

Tags: