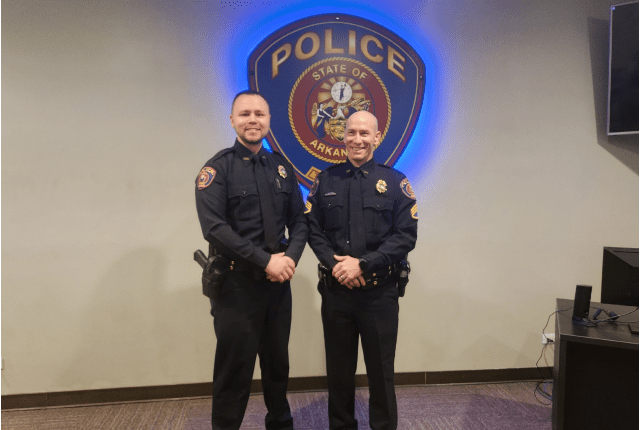 Two of Texarkana's finest have been rewarded for the long time work they have done protecting our community.
Here is a Press Release from the Texarkana Arkansas Police Department:
Chief Michael W. Kramm handed down two promotions this morning in the presence of other officers and family members of the two recipients.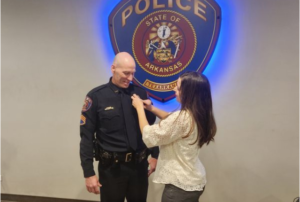 Chris King was promoted from the rank of Sergeant to Lieutenant. Lt. King has served the city for sixteen years as a traffic investigator, field training officer, field training coordinator, defensive tactics/arrest instructor, narcotics task force assistant commander, and currently serves as the hostage negotiations commander. Lt. King
was pinned his new badge by his wife Lovie. Lt. King will supervise Alpha/Charlie patrol squads effectively Sunday.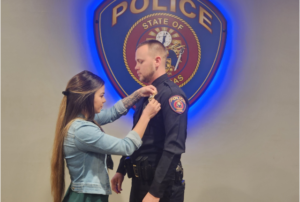 Tanner Freeman was promoted to the rank of Sergeant. Sgt. Freeman has served the city for nine years in patrol and special operations. Sgt. Freeman has been responsible for being the K9 handler for Rossi and currently Kashko, a "Top Dog" award-winning K9. Sgt. Freeman will assume patrol supervisor duties along with his partner, Sgt. Kashko. Sgt. Freeman was pinned his new badge by his wife, Officer Lauren Freeman with the Texarkana, Texas Police Department.

Tags: